Maruti Suzuki Brezza: To be available for drive in mid 2022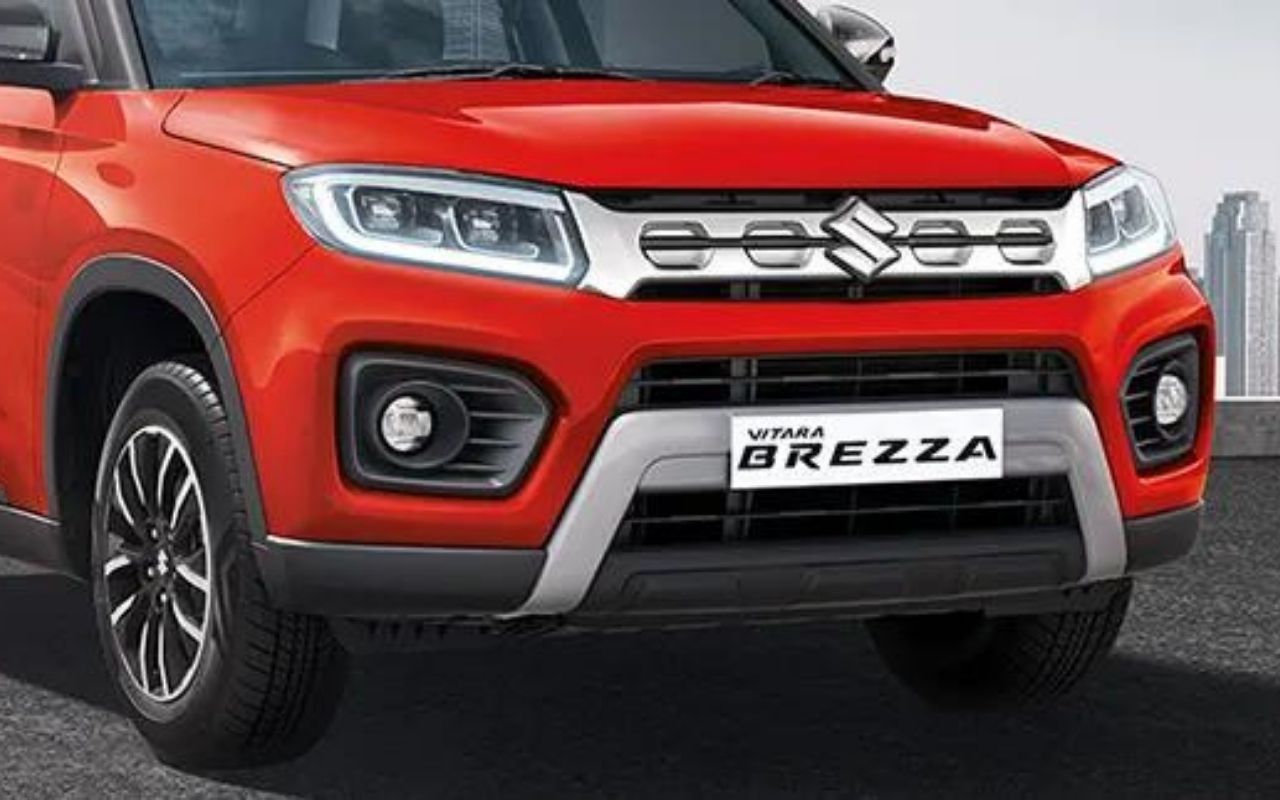 Maruti Suzuki has made several changes in their new model Maruti Suzuki Brezza and this model would be their first model to review aggressive changes in terms of both interior and exterior. 
As it was recently spotted with numerous new, premium features, the Maruti Vitara Brezza in 2022 will become an upmarket offering. Some of these characteristics are not available on contemporary Maruti vehicles. It will be a feature-rich competition to the Kia Sonet, Mahindra XUV300, and Hyundai Venue with these enhancements.
The new Brezza features a redesigned outward profile, an updated cabin, and a steering wheel with a flat bottom. Meanwhile, the rear profile retains the chrome strip on the boot lid, but the 'Vitara' inscription has been removed. The only inscription on the strip is 'Brezza,' which could indicate that the 'Vitara' element of the title will be dropped.
2022 Maruti Suzuki Brezza: Exterior highlights
As we mentioned earlier, this new Brezza will have a heavily updated front and rear-end styling, and to be more aggressive in their built, Maruti is adding a number of sheet-metal changes. The new Brezza will have a revamped clamshell-style hood and new front fenders, as well as a new grille, bumper, and headlamp design. The bodyshell and doors will remain intact because the new Brezza will be built on the same platform as the existing model. 
When we come to the rear part, the revised compact SUV will have a restyled tailgate with a lower number plate housing (than the present model), Brezza writing between the new wraparound taillights, and a reprofiled rear bumper with a larger skid plate.
2022 Maruti Suzuki Brezza: Interiors Highlights
The new Brezza features a free-standing touchscreen infotainment system that is larger than the previous model. Maruti is likely to add more advanced connected car technology to the Brezza in 2022. Remote engine start/stop, climate control, and headlight control are all features that would help it catch up to the competition.
On the subcompact SUV, the manufacturer could add more airbags (the existing model only has dual front airbags). The Suzuki HEARTECT platform is likely to be used in the 2022 Brezza, which might help it improve its current four-star Global NCAP safety rating.
What's under the hood?
The 104PS 1.5-liter petrol engine with mild-hybrid technology is expected to remain in the 2022 Brezza. While the 5-speed manual transmission will be retained, the 4-speed torque converter automatic transmission will most likely be replaced by a modern version. 
Rivals and expected price
Prices for the compact SUV are anticipated to rise as Maruti looks to make the new Brezza more premium. The new Brezza is expected to cost between Rs 8 lakh and Rs 12.5 lakh (ex-showroom). This will also elevate the new SUV to the upper echelon of the compact SUV segment, putting it alongside the Kia Sonet and Hyundai Venue.