The top best-selling car in India in august 2022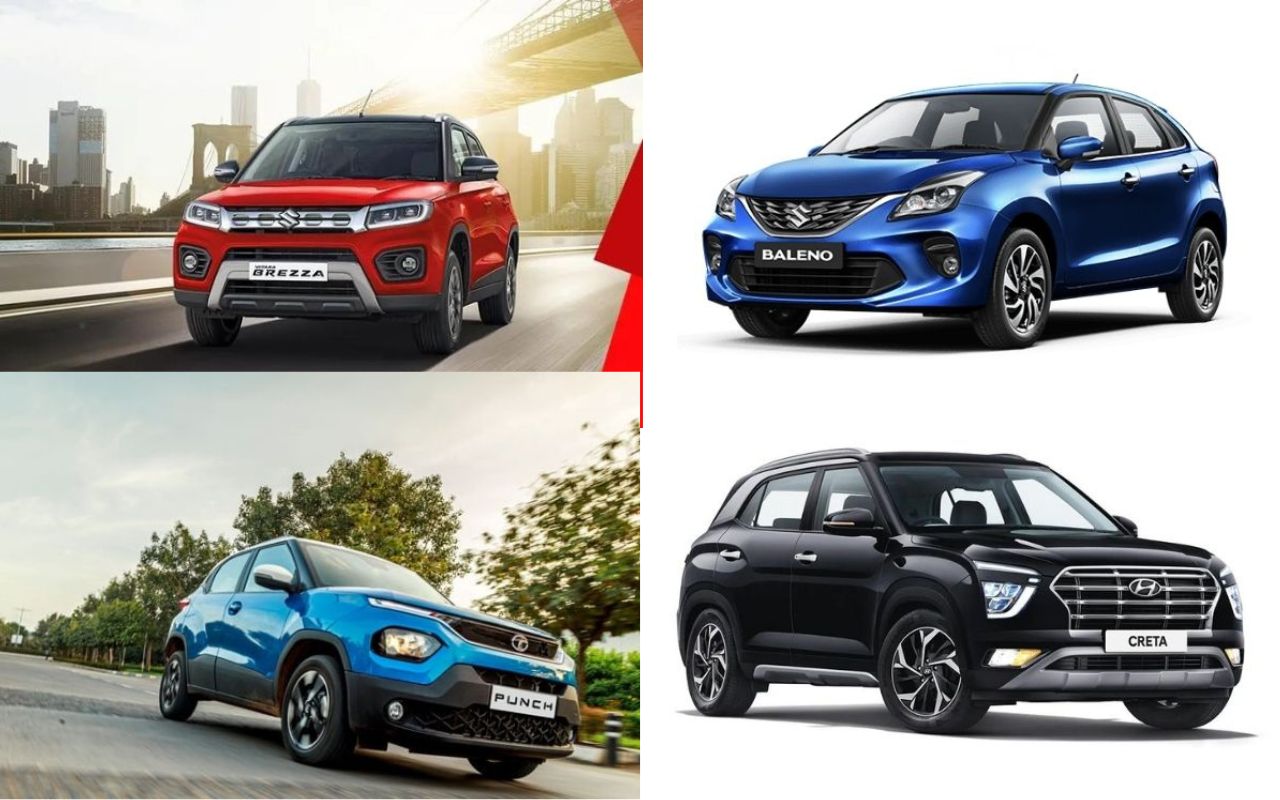 After the pandemic hit us in 2019 and the semiconductor chip shortage and lots of supply-side issues finally, the auto industry has gradually recovered, and demand for cars has also recovered, which we can see from the demand on the consumer side. This can be seen from the cars sold in August alone, where the sales numbers have led to the vote of the top best-selling car in India in Aug 2022.
In august 2022 there were 10 cars that got sold the most, out of which 7 were from Maruti Suzuki, 2 from Tata, and 1 from Hyundai, respectively. The top 3 Maruti cars were Baleno, WagonR and Brezza. While Tata Nexon sits in 4th place and Tata Punch sits in 7th place, and Hyundai Creta in 6th place, and Maruti's Alto, Eco, Dezire, and Swift sit in 5th,8th,9th, and 10th, respectively.
Units Sold in August 2022
Here is a list of top best-selling cars in august 2022.
Maruti's Suzuki Baleno:
Maruti Suzuki Baleno got a good update from its previous model, which also boosted its demand. It sold a total of 18,418 units.
Maruti Suzuki WagonR
It also got a good update and was liked a lot by consumers. It was left behind by only 20 units from Baleno and sold a total of 18,398 units.
Maruti Suzuki Brezza:
Maruti's car again got a brilliant makeover and featured upgrade, and it sold a total of 15,193 units.
Tata Nexon:
This tata compact SUV is continuously seeing a rise in its demand as we can see it sold 15.085 units as compared to 10,006 units. Nexon just missed the third rank by just 108 units. It showed a good 51% rise in sales.
Maruti Suzuki Alto:
This car's sales grew by nine percent and sold a total of 14,388 units. Its recently launched model is in very good demand as it comes with lots of new features.
Hyundai Creta:
Although Creta showed a small decline in sales by 0.16% and sold 12, 577 it still made it in the top 10 best-selling cars list.
Tata punch:
Tata's car also made it into the top 10 with 12,006 units sold. This micro SUV is loved by customers because of its features and its price, which range which is between 5.93 -9.49 lakh. It is a compact power-packed micro SUV.
Maruti Suzuki Eeco:
Maruti sold 11,999 units of Eeco. It misses out on the 7th spot just by 7 units. This car continues to see its demand rise year after year because of its price range and the space it offers as compared to other rivals
Maruti Suzuki Dzire:
This was first launched in 2008, and since then, customers' love for this car seems never ending as it sold a total of 11,868 units in August.
Maruti Suzuki Swift:
This car has been in strong demand since its first launch in 2005 its not a surprise that it continues to be in high demand by consumers with its total units sold in august was 11,275, and it is in the top 10 best-selling cars list.