First Look Inside The 2022 Mercedes-Benz GLC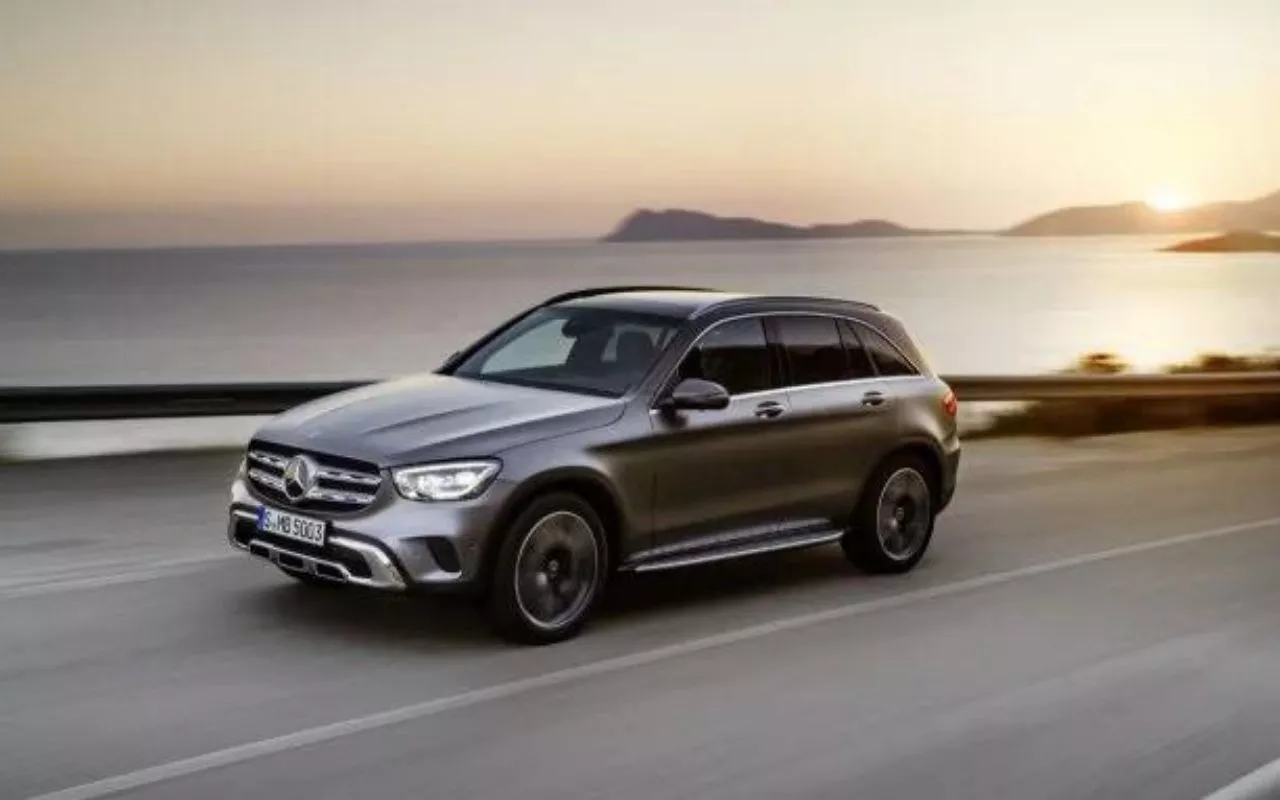 For the first time, the Mercedes-Benz GLC 2022 has been observed testing. While the outer look of the future BMW X3 and Audi Q5 competition may be comparable to that of the present GLC, the inside has received a much-needed revamp. The inside looks to be more sophisticated than that of its competitors, based on these spy images.
The cabin of the GLC will seem familiar if you've been inside the new S-Class or C-Class. It comes with the same digital driver's display and MBUX touchscreen infotainment system with fingerprint authentication and linked vehicle technology. While the rest of the car is being kept under wraps, the GLC is said to include distinctive AC vents and wood inlays.
The GLC is expected to feature the same 11.9-inch touchscreen MBUX navigation system as the newly unveiled C-Class Sedan. This system was originally seen in the S-Class and SL; talk about technology spreading quickly.
A Burmester sound system, ambient lighting, multiple-zone temperature control, motorized front seats with heating and ventilation, and a panoramic sunroof should be included in the luxury SUV, in addition to the amenities and design components stated above. Apart from the conventional safety features, it should receive the newest Advanced Driver Assistance Systems (ADAS) (read airbags, ESP, TPMS).
The GLC, like the aforementioned versions, has most of its physical buttons replaced with touch controllers. The MBUX infotainment system also has sophisticated voice commands and touch-capacitive steering wheel controls if you don't want to get fingerprints all over the screen.
The GLC should be able to outperform the revamped BMW X3 in terms of interior technology thanks to this significant upgrade to the cabin. The space around the screen is still hidden, but we expect it to appear similar to the C-Class, which has the same platform as the GLC.
We expect the GLC will share engine choices with the C-Class under the hood. A 2.0-liter inline-four turbo engine with an integrated starter generator produces 20 horsepower and 148 lb-ft of torque in the standard C-Class drivetrain. The powertrain generates 255 horsepower and 295 lb-ft of torque in total, which is a little increase in torque over the existing GLC.
Following the C-Class, AMG variants will use four-cylinder engines instead of the V6 and V8 engines featured in the previous GLC43 and GLC63.