Electric variant, BMW iX to hit car market next month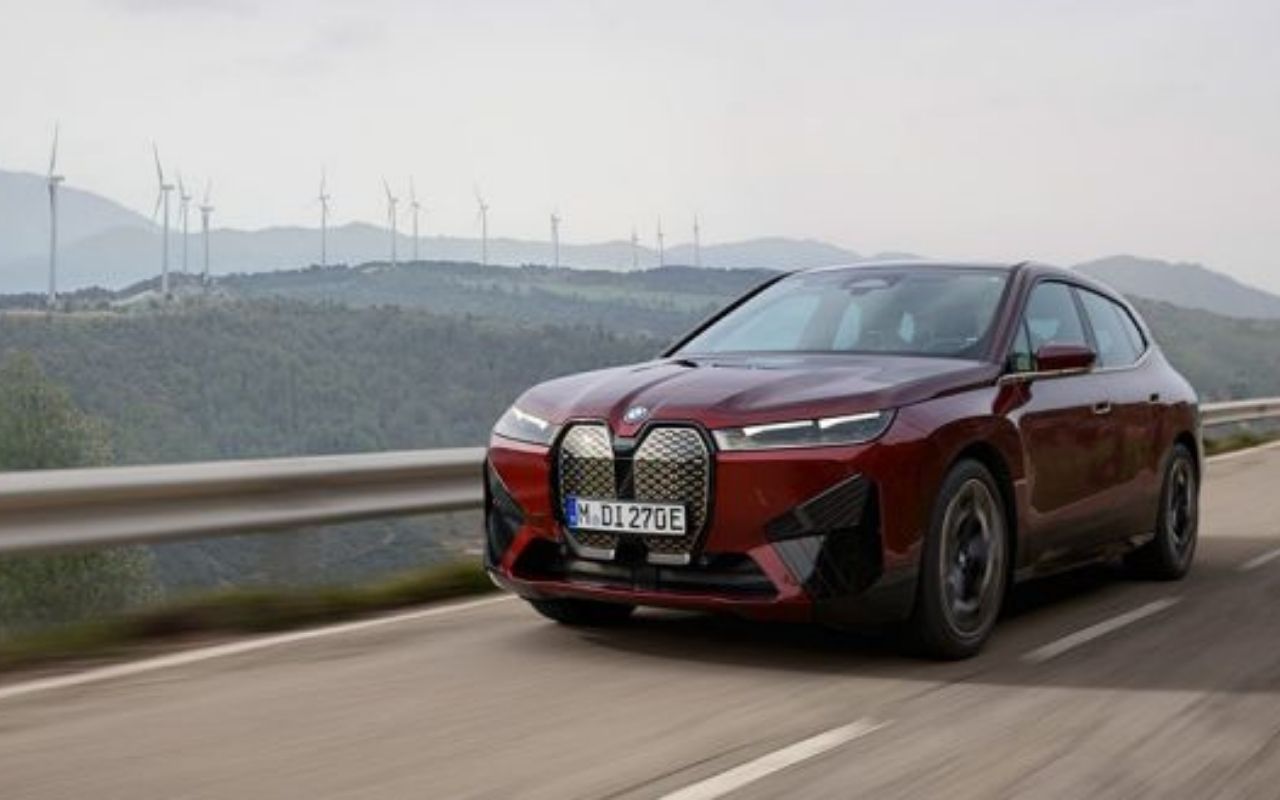 Since the i3, the BMW iX is the company's latest attempt at creating an all-electric vehicle from the ground up. Tesla now controls almost the entire electric vehicle (EV) industry, forcing traditional automakers like BMW to play catch-up. While the iX is a little late to the game, its 'SUV' form factor and BMW logo should help it gain traction. 
The iX will be BMW's flagship electric vehicle when it debuts in 2021, and it will most likely be one of the company's most costly models. On December 13, 2021, the BMW iX is said to receive an official preview and additional details. The next BMW iX is expected to be the first model to be built on BMW's new modular, scalable toolset, which will be used to build future models.
This all-new electric SUV will be equipped with the fifth-generation eDrive system, which combines two electric motors powered by a high-voltage battery to produce a maximum power output of 496bhp. The car will be able to sprint from 0 to 100 kilometers per hour in less than 5.0 seconds. According to the business, the car would have a low combined electric power usage for its class. The latest-generation high-voltage battery should be able to achieve a range of over 600 kilometers in the WLTP cycle with a gross energy content of more than 100kWh.
The BMW iX is a large SUV, although it is not as large as the X7. The iX, on the other hand, is only a 5-seater by design, unlike the latter. However, when compared to the X7, the interior of the iX appears to be a lot more current and intriguing. Fabric and soft suede are used extensively throughout, with bright blue seatbelts indicating this car's electric personality.
BMW provided a cosmetic design by adding gold bronze highlights, unpolished and eco-friendly wood inserts, recycled plastics, and a glass effect on some surfaces to the iX's interior. Looking closer, you can find a squircle-shaped steering wheel, which is complemented by two widescreen screens for the instrument cluster and the infotainment system.
BMW has also done an excellent job with the iX's interior design. Legroom and knee room are ample due to the lack of a big hump on the floor or large powertrain intrusions. The iX's interior also feels spacious and open because of its huge windows and expansive glass roof. There's also internal LED lighting and a powerful Bowers & Wilkins sound system with 30 speakers and 1,615 watts. 
Multiple current driver's assistance technologies, including a well-integrated heads-up display, ensure that the iX's safety is not compromised. In terms of build quality, this is a genuine BMW, which means there is no cheapness in the cabin. That had better be true because this isn't going to be a cheap automobile. 
The front part is something stunning with this variant. That semi-transparent grille appears to be crammed with sensors for various driver-assistance technologies and their associated safety devices. Of course, BMW designers have done a lot to draw your attention to other areas of appearance.
The iX has a sculpted front bumper and hood, huge and expanded wheel arches, and a 'floating' top design. Slender LED tail lamps, a dynamic roof spoiler, a chiselled tailgate, and rear bumper, fully-flush door handles, and blue accents at the front, sides, and back are among the other aesthetic features.
The new charging technique allows for up to 200kW of DC rapid charging. The battery may be charged from 10% to 80% in less than 40 minutes this way. The high-voltage battery in the car charges in less than 11 hours using the 11kW wall box charger. 
BMW boasts that the iX can accelerate from 0 to 100 kilometers per hour in less than 5 seconds, which is rather impressive for a vehicle that weighs over 2.5 tonnes. Interested in knowing the price of this car variant? Yes we too, but there is no clearance about the price tag of this iX car of BMW.