BMW confirms i7 luxury electric sedan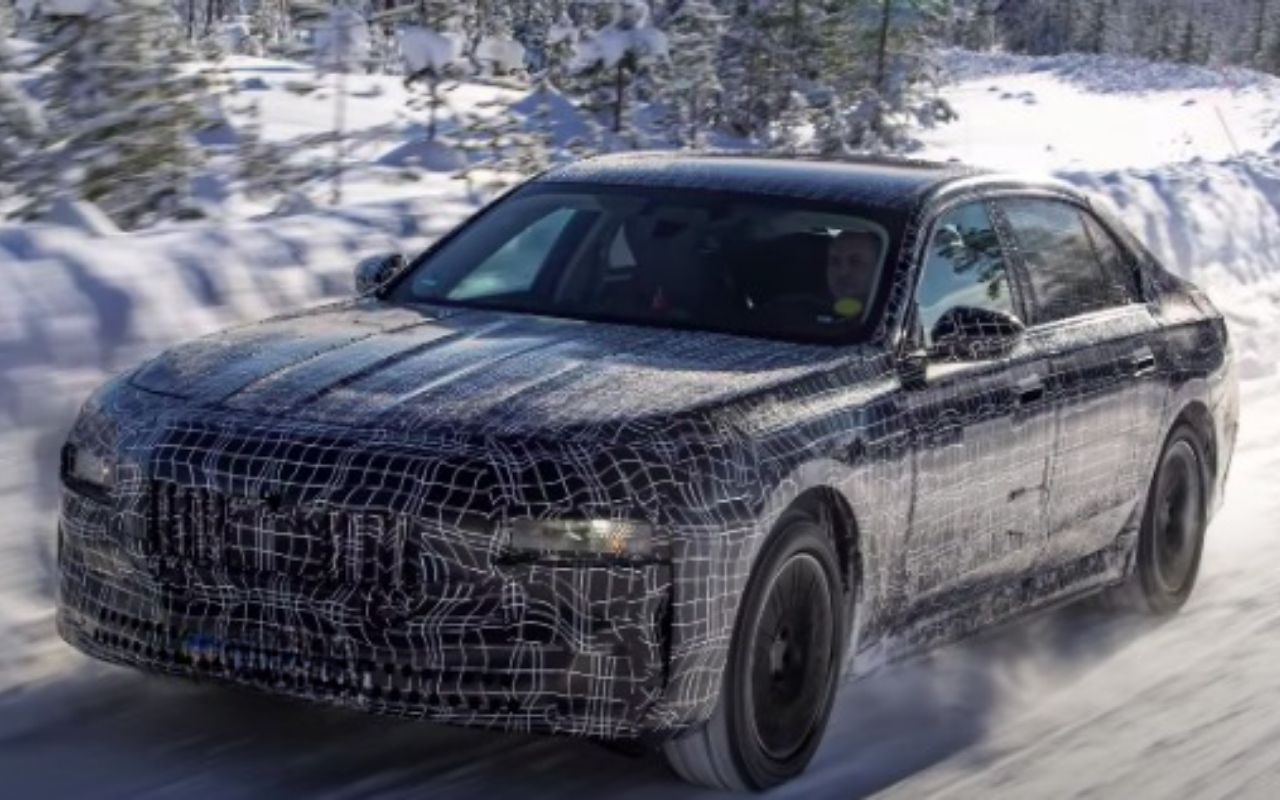 BMW has revealed a photo of its all-electric 7 Series car in Sweden, where it is undergoing winter testing. The premium manufacturer posted a photo of the camouflaged EV on social media, stating that the luxury electric saloon is in the final stages of testing. And this all new electric vehicle is expected to hit the car market by next year. 
Despite the camouflage, the new EV's look is very similar to the outgoing 7 Series vehicle, which will be phased out next year.
BMW has revealed that its i7 electric car, which will compete with Mercedes-EQS, Benz's would employ the fifth-generation eDrive technology, which will also be used in the company's iX electric SUV, which will be unveiled in India later this month. The technology is also included in the 2 Series coupe and the i4 electric vehicle from BMW.
While no specifics on the i7's powertrain have been disclosed, the iX xDrive50's dual-motor setup delivers 523hp. The iX is capable of 0-100kph in 4.6 seconds and an electronically limited top speed of 250kph in this configuration, so the i7 should achieve comparable results.
BMW offers their iX in three flavours at first: xDrive40, xDrive50, and the top-tier M60, with the latter packing more than 600 horsepower, and the i7 is expected to follow suit. The iX's 105.2kWh lithium-ion battery pack is said to have a range of roughly 611km, and if equipped with the same unit, the lower-slung i7 may beat that.
While ride comfort is still important, BMW emphasises that driving characteristics will be important in distinguishing the i7 from other incoming luxury EVs, such as the next-generation Audi A8, which was recently previewed by the dramatic Grandsphere concept. Last year, BMW stated that the next-generation 7 Series would be available with petrol, diesel, hybrid, and electric powertrains, allowing it to compete with the Mercedes-Benz S-Class and the electric EQS.
Considering the camouflage, the car bears a strong similarity to the current 7 Series, which will be phased out next year. The kidney grilles may also be more conservative than on other recent BMW cars, such as the outrageous XM Concept.
Recent spy shots have revealed an interior that looks very similar to the iX, with a large central infotainment screen and a curved digital instrument cluster. Also, this BMW i7 will hit the global car market in the next few months, with a launch date set for the end of 2022.
BMW will enter the premium SUV segment in India on December 13 with the debut of the iX electric SUV. BMW is also likely to introduce facelifts for the X3 and X4, as well as the much-anticipated new M3 and M4 models next year.