All-electric BMW i4 to hit the Indian car market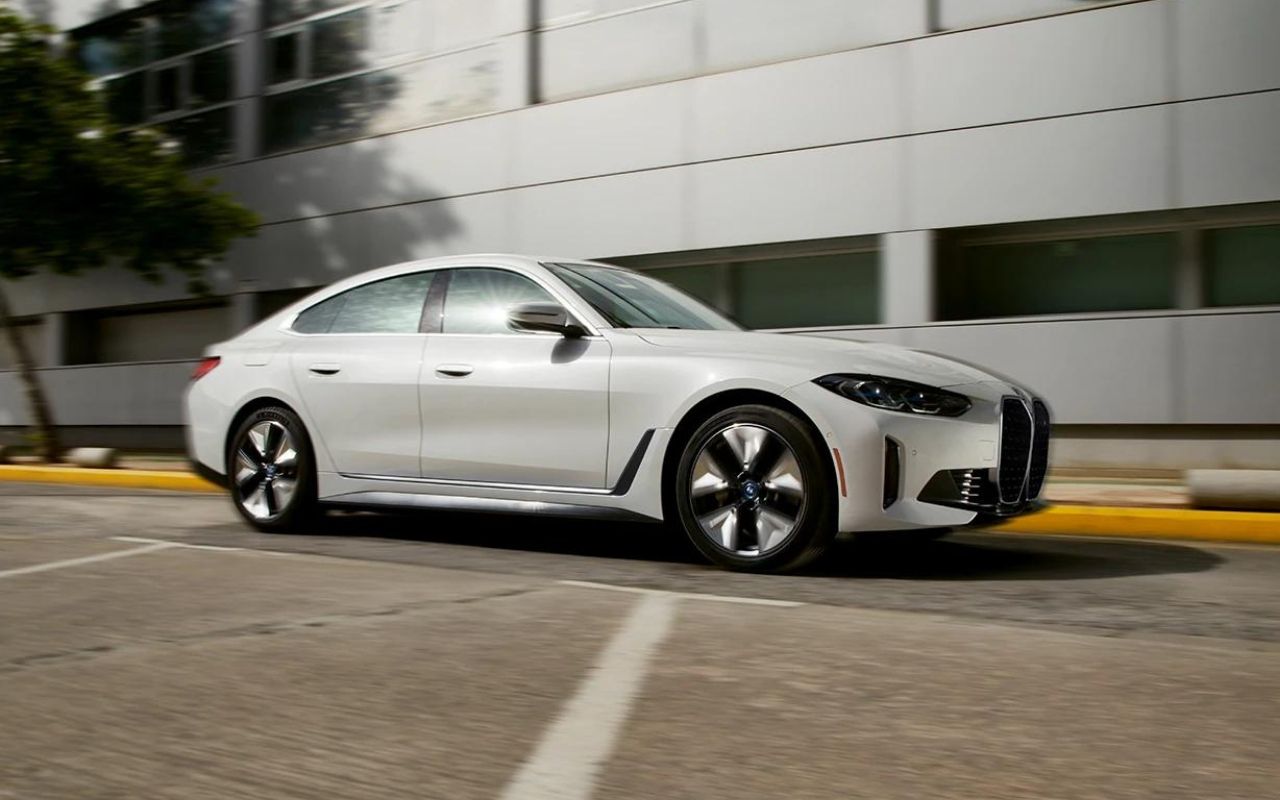 The German-based luxury car manufacturer BMW has made an announcement recently that states their plan to introduce their fully-electric iX SUV in India on 13 December 2021. However, a new announcement was made regarding their unveiling of i4 to Indian roads by the end of the second quarter next year. 
This states that, from the BMW brand, our Indian car market is going to receive about two variants which are fully electric. 
With the exterior of the i4, BMW has demonstrated a fresh design philosophy. The i4 is distinguished from BMW's traditional combustion engine vehicles by its highest grille ever fitted to a sedan. The quad-hexagon daytime running lights and thin rear L-shaped LED lights, however, are still trademark BMW components on this car. The i4 is also distinguished by its coupé-style roofline, as it is based on the 4 Series.
Very similar to the exterior majestic structure, the interior part also received more updates, thanks to the innovative displays. This luxury car manufacturer has brought a 12.3-inch driver information display along with the 14.9-inch high-resolution touchscreen. This makes the infotainment screen larger with a 14.9-inch high-resolution touchscreen, making it the largest touchscreen ever installed on a BMW.
The i4 will also come with the most recent iDrive OS 8. Apart from screens, the interior of the i4 features luxury eco-friendly upholstery, but consumers can also opt for leather.
The BMW i4 M50 is a passive-aggressive brother of the i4 from the M-division. The i3, a compact battery-electric city car from BMW, is already on the market. It also comes with a small gasoline engine that serves as a range extender. BMW also sells an electric version of the X3 SUV known simply as the BMW iX3. BMW just unveiled the BMW iX, a bigger all-electric SUV that is now the company's flagship electric car.
The electric vehicle is equipped with an 80.7kWh battery pack that allows for a WLTP-certified range of up to 590 kilometres. The i4 has a power output of 335 bhp and a torque output of 470 Nm. Meanwhile, it can handle chargers with outputs ranging from 11 to 205 kW.