W214 Mercedes-Benz E-Class global debut: Facts to know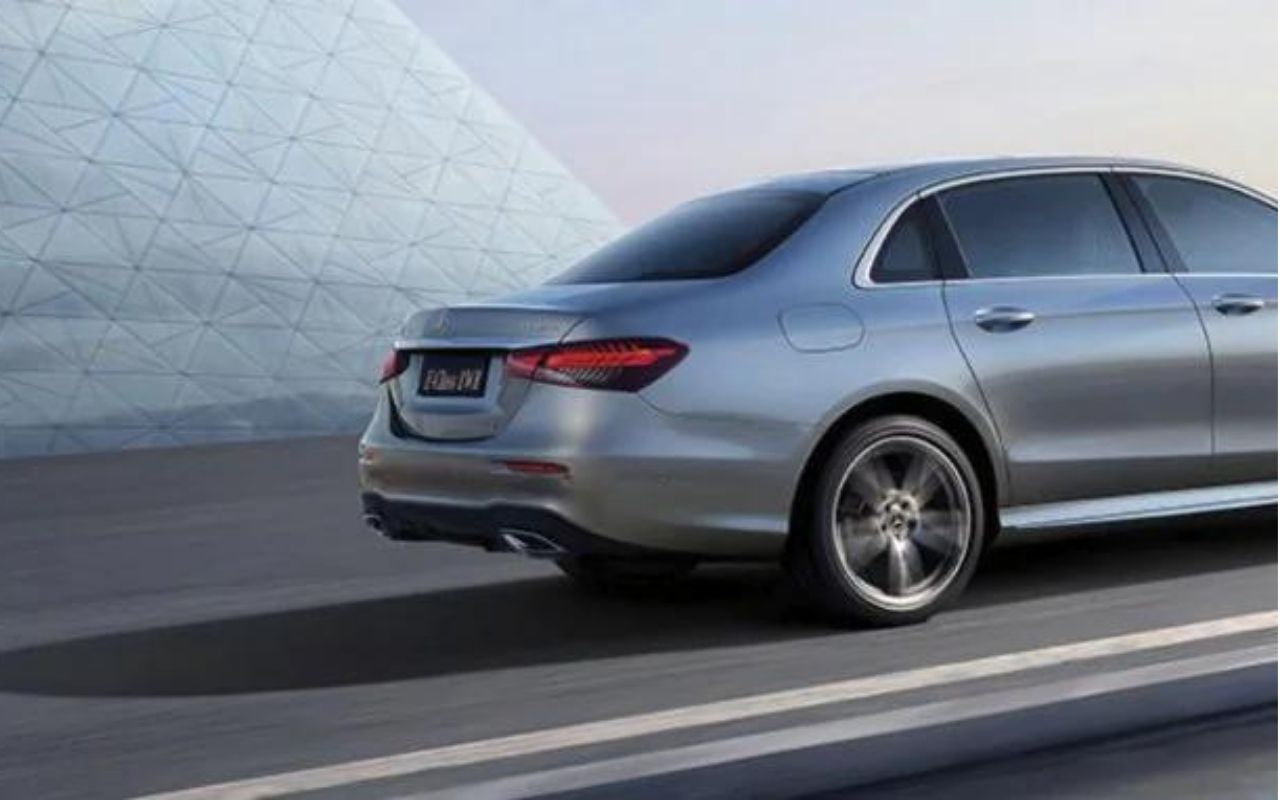 The famous luxury car manufacturer Mercedes Benz has started testing their all new next-generation E-Class sedan overseas. Their all new model is said to be launched next year, however as their previous model (V213) underwent a mid-cycle update in India, it suggests that their new model will hit the Indian market after a long break. In this article, we will list down all the information that we know so far about this next-generation E-Class.
Mercedes E-Class W214: stuffed with technology
The new E-Class, codenamed W214 internally, follows an evolutionary route, with modifications to its platform, electric architecture, and engines at the forefront of development. Internally, this new generation car has undergone heavy changes in their electric architecture to embed some new features like three level autonomous driving in places where it is legal, as well as 5G connectivity, which for the first time allows for high-speed over-the-air software upgrades. 
The W214 E-Class will stay with electrified versions of today's four- and six-cylinder engines that are accessible globally, as the new Mercedes-Benz EQE (electric equivalent of the E-Class) offers electric drivelines.
Mercedes E-Class W214: Expected external upgrades 
According to reports, the new model would have a bolder front end with more angular headlamps and a wide chromed grille, similar to the newest S-Class. The back end is described as a blend of the S-Class and the new C-Class (India-bound next year). Along with the sedan, the next-generation E-Class will continue to offer a waggon and an all-terrain model.
When we consider about the future of the E-Class Coupé and Cabriolet, Mercedes Benz kept their mouth closed. However, it is expected that a new CLE, a designation Mercedes just patented, might replace both of these cars, as well as the smaller two-door C-Class variants. In addition to this, it is also expected that the long-wheelbase versions of the E-Class would be introduced in the markets of China and India. 
The next E-Class sedan (standard version) will have a slightly longer wheelbase than the current fifth-generation model sold abroad, as it is one of the last models to be based on Mercedes-existing Benz's MRA platform. The track widths have also been raised, resulting in a larger footprint and internal dimensions for the new W214 type. 
To meet the larger proportions of the platform structure, the double-wishbone front, and multi-link rear suspensions have been updated. It will be available with an optional air suspension and, for the first time on the E-Class, a rear-wheel steering system that allows for up to 10 degrees of rear-wheel steering.
The dashboard architecture of the new E-Class is identical to that of the newest C-Class and S-Class. Digital instruments are displayed in a free-standing display panel with optional 3D graphics, while infotainment functions are displayed in a portrait-style display within the central console.
What's under the hood?
Speaking about the engines of this new W214 E-Class, it will be positioned longitudinally and some versions will undergo changes in this. According to the officials, the E63's current twin-turbocharged 4.0-liter V8 may be phased out. 
The M139, a highly strung turbocharged 2.0-liter four-cylinder with plug-in hybrid assistance for a total output of up to 600bhp, will take its place, as it will in the smaller C63, due in 2022.
Similar modifications are planned for the turbocharged 2.9-liter in-line six-cylinder M256 petrol and turbocharged 3.0-liter in-line six-cylinder OM656 diesel engines, which will enable mild-hybrid and plug-in hybrid functionality with up to 435hp and 330hp, respectively.
All plug-in hybrid models will be equipped with a 28.6kWh battery, the same as the S580e, which will provide an electric range of more than 100 kilometers.
All the engines will be paired with a nine-speed torque-converter automatic transmission. Lower-end versions will have rear-wheel drive, with Mercedes-4Matic Benz's four-wheel-drive technology appearing on higher-powered variants, including those from AMG.
Mercedes-Benz E-Class W214 puts a greater emphasis on safety
Mercedes-Benz is serious on making the new E-Class the safest car in its class once more. The sixth-generation model will enable level three autonomous driving using lidar-based sensors, as well as all of the numerous driving assistant technologies from the larger S-Class.