2022 Audi Q6 e-tron spied: To be launched soon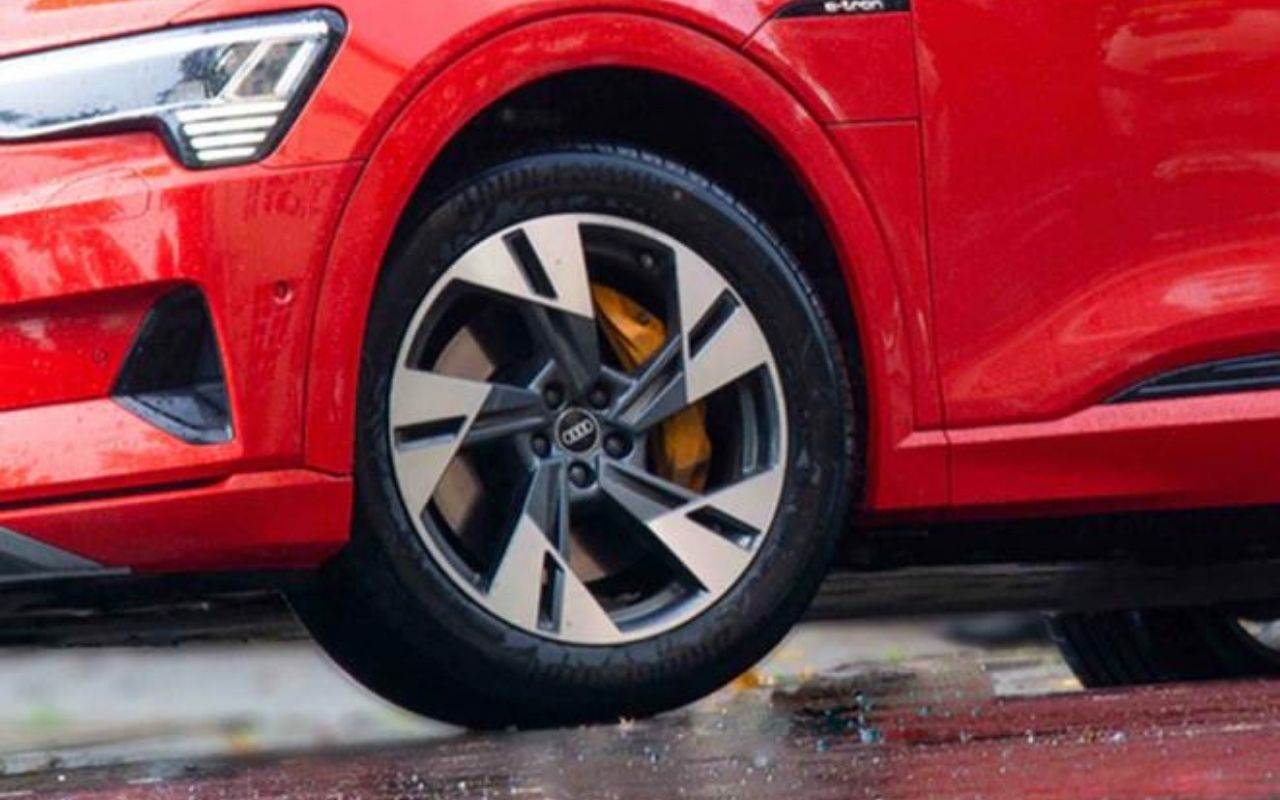 The luxury brand Audi is putting its new Q6 e-tron SUV through its paces ahead of its global debut early next year. The most interesting part is the new Audi Q6 e-tron will be the first Volkswagen Group car to be built on the new PPE platform, which was created in collaboration with Porsche.
Some spy images of the Audi Q6 e-tron give us a sneak peek at how the final product will look. Slim headlights, similar to those shown on the A6 e-tron concept, are situated high on the bumper.
Because an electric automobile doesn't need a grille, it's quite likely that the one visible behind the wrap is blanked off. The big radar sensor visible in the bottom bumper alludes to self-driving technology. As this prototype vehicle has standard door mirrors, it's safe to assume that the production car will also have the rear-facing cameras that are available on the larger e-tron.
The Audi Q6 e-rear tron's end appears to be a carbon copy of the smaller Q4 e-tron, but Audi has done its utmost to hide any connection by installing round tail lights to this test car.
Audi Q6 e-tron batteries and range 
The Audi Q6 e-tron is likely to use the same 100KWh battery as the future A6 e-tron saloon, which will arrive on sale in 2023. The A6 e-tron had a claimed range of 435 miles when it debuted as a concept. Due to its greater weight and less aerodynamic design, we should expect the Q6 e-tron to have a significantly shorter range, possibly around 400 miles.
The A6 e-motor tron's options are expected to be shared as well. These are single and dual motor models with up to 476 horsepower and 800 pound-feet of torque.
Interior and infotainment of the Audi Q6 e-tron
Due to its higher price tag, the new Audi Q6 e-tron is anticipated to share most of its interior design with the Q4 e-tron, but with a bit more space and luxury touches.
The Q6 e-tron is also likely to feature a fully flat floor, which will prevent rear-seat passengers from fussing over the foot room. This Q6 e-tron is expected to include an augmented reality head-up display, which will display directions from the sat-nav on the road ahead.
Audi Q6 e-tron pricing and release date for 2023
The Audi Q6 e-tron is expected to hit the market in late 2022, just ahead of the A6 e-tron sedan. It's projected to cost roughly £60,000, which is less than the existing e-tron electric SUV.