Toyota hints at electric MR2 successor with new GR sports car concept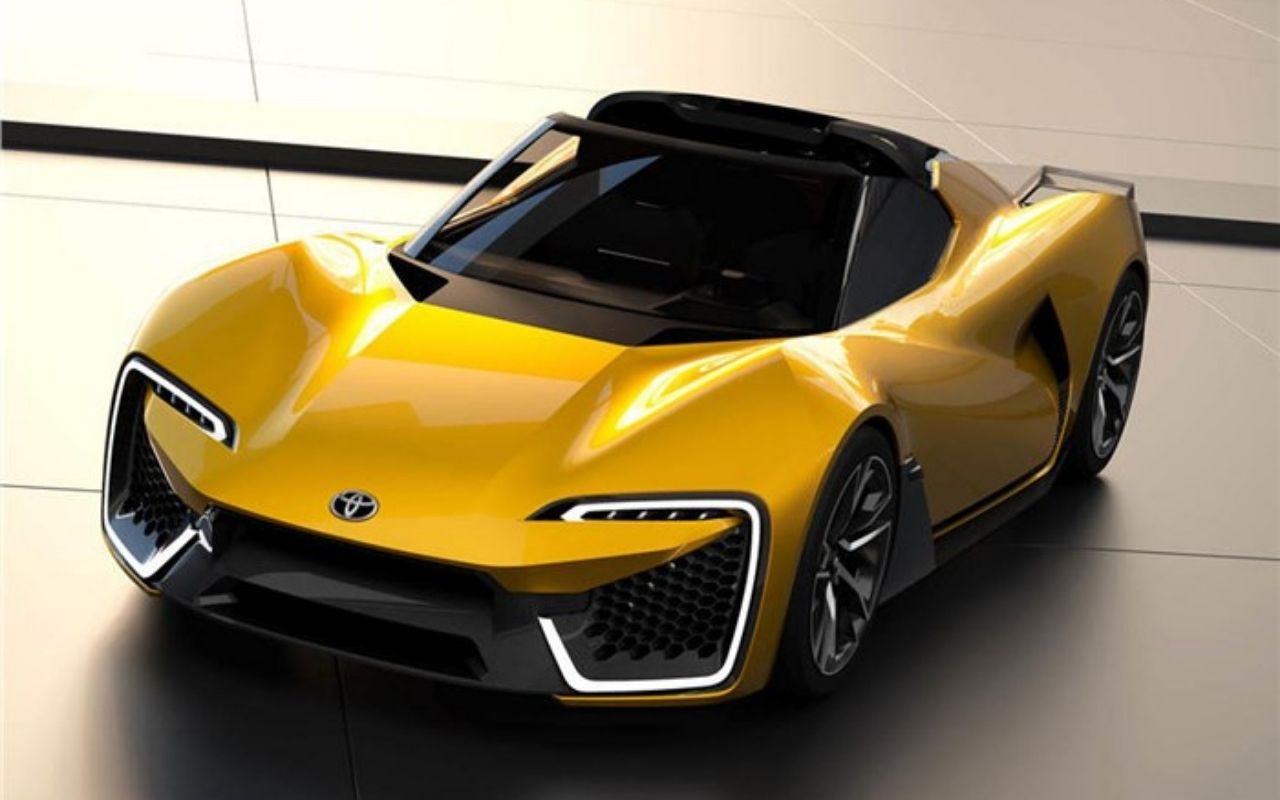 Toyota is working on a compact two-seat electric sports car that might be the company's first unique electric vehicle. The unnamed coupé, which was displayed among other Toyota and Lexus ideas as company president Akio Toyoda announced plans to launch 15 new electric vehicles by 2030, appears to be similar in size to Toyota's MR2 sports car, which was discontinued in 2007.
Toyota showcased a slew of electrified concepts at a recent press conference in Japan. The company's CEO and President, Akio Toyoda, as well as a number of senior executives, gave an insight into the company's future. The entire presentation is packed with information, but there are a few highlights for car enthusiasts, including what looks to be a revived version of the venerated Toyota MR2.
Every car Toyota previewed is more environmentally friendly than the company's current combustion vehicles, as they demonstrated. However, not all of its future vehicles, especially those bearing the GR brand, will be BEVs.
Toyota is a well-known sports car enthusiast who has declared his desire to see the Supra, Celica, and MR2 revived for the modern era. With the Supra three years old and the GR86 effectively replacing the Celica, the focus is likely to shift to a second distinct GR model.
The small S-FR concept, which never became a production vehicle, gave the first hints to a resurrected MR2 in 2015. This latest idea appears to be slightly larger and has considerably more aggressive stylistic elements than anything seen on a Toyota production vehicle thus far.
Powertrain and underpinnings of the Toyota GR sports car
The cab-forward shape of the GR sports car suggests a return to the MR2's iconic mid-engined layout, which could indicate that Toyota is contemplating a similar stacked-battery setup as Porsche's and Lotus' future electric sports cars.
Despite the extra weight of an EV powertrain, this would allow the sports vehicle to retain some of its spiritual predecessor's hallmark dynamic balance. It would also allow the driver to sit as near to the ground as the MR2, which would be impossible with a battery pack under the floor.
It's uncertain whether Toyota's e-TNGA EV platform, which underpins the bZ4X SUV, will be able to accommodate such a configuration. Toyota would almost probably opt for a rear-drive layout in a low-cost electric sports vehicle based on that platform, which has only been utilised in four- and front-wheel-drive forms so far.
Toyota has stated that its entry-level EVs will prioritise cost over range, which, along with the requirement to reduce weight, means that the sports car could be one of the first Toyota EVs to get a more energy-dense solid-state battery. Lexus has hinted at a similar strategy for a future electric supercar it's planning as a spiritual successor to the V10-powered LFA.
The concept, which isn't called an MR2, is unlike anything Toyota does right now. With large front air intakes, GR branding, and what appears to be a retractable top, it certainly looks the part of a compact mid-engined sports car. It should drive like one if all of this new drivetrain technology is light enough.