Tata Nexon Test Mule Spied Testing – CNG, Hybrid Or Flex Fuel?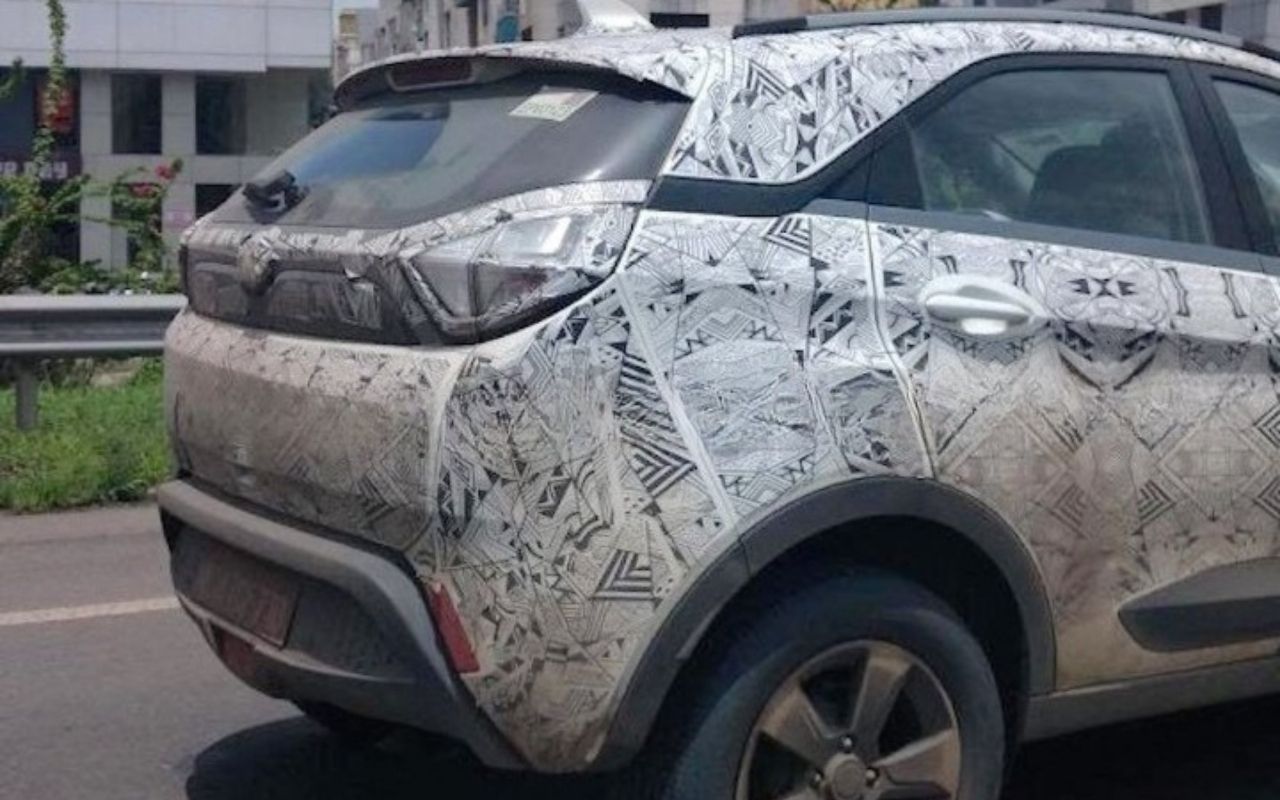 On the road tests, a new Nexon model has been sighted, which may be fitted with a hybrid petrol power plant. This confirms earlier rumors from 2018 that Tata Motors is developing a hybrid system for Nexon. Thousands of electric junction boxes, a fundamental component of a hybrid powertrain, have been ordered, according to reports. However, it's unclear whether the new test mule is a hybrid Nexon.
Tata Motors has had a busy year since the start of 2021, with the arrival of the Tata Altroz i-Turbo version, the Safari, and, most recently, the Dark Edition line. The Nexon SUV is the most adaptable vehicle in the portfolio, with options for petrol, diesel, and electric powertrains. And now, in the shape of a CNG variant, a fourth one might be added to the mix.
Tata Motors has yet to issue an official statement on the Nexon's hybrid powertrain. Another question is whether Nexon will be equipped with a mild hybrid or a robust hybrid powertrain. From a financial standpoint, a mild-hybrid powertrain is likely to make more sense in the sub-4-meter SUV sector.
Recent spy images of the Nexon SUV with an emission testing kit suggest a CNG version of the small SUV is in the works, though this has not been confirmed. The launch of CNG-powered models in FY 2021-22 has already been confirmed officially by Tata. Based on multiple sightings of the Tiago and Tigor test mules at CNG filling stations, these two models are expected to make their debut in the cheap sector for the Indian carmaker.
A strong hybrid might cause prices to rise, which would be bad news for Nexon. Nexon is popular since it is one of the most reasonably priced SUVs on the market. If Tata is developing a hybrid version of the Nexon, it's more likely that it will be powered by a mild hybrid system.
Nexon flex-fuel variant
A flex-fuel model of the new Nexon test mule is also possible. The assumption seems reasonable, given the government's strong backing for the development of flex-fuel engines in India. Some carmakers have expressed an interest in producing flex-fuel vehicles, and discussions have already taken place with them. The government has included flex-fuel vehicles in the Production Linked Incentive (PLI) plan to promote them.
Flex-fuel engines may also become essential in the near future. The country's oil import cost will be reduced if it switches to flex-fuel engines. By 2025, the goal is to attain a 20% ethanol-to-petroleum blend in the first phase. This will be steadily raised until the ethanol mixture reaches 85 percent.
Tata Nexon CNG
In addition to all these things, Tata Motors wants to introduce CNG as an option in its sub-Rs 10 lakh cars. Tata will debut its first CNG vehicle next year. It's possible that this will come in the form of Tiago CNG. Others — Tigor, Altroz, and Nexon – are likely to have CNG choices after that.
Nexon is now available with a 1.2 liter turbo petrol engine and a 1.5 liter turbo diesel engine. From 5,500 rpm, the Nexon petrol produces 120 ps and 170 Nm at 1,750-4,000 rpm. The diesel engine produces 110 horsepower at 4,000 rpm and 260 Nm between 1,500 and 2,750 rpm. Both engines have 6-speed manual and 6-speed AMT transmission options.