New Honda Civic Type R prototype to be showcased at Tokyo Auto Salon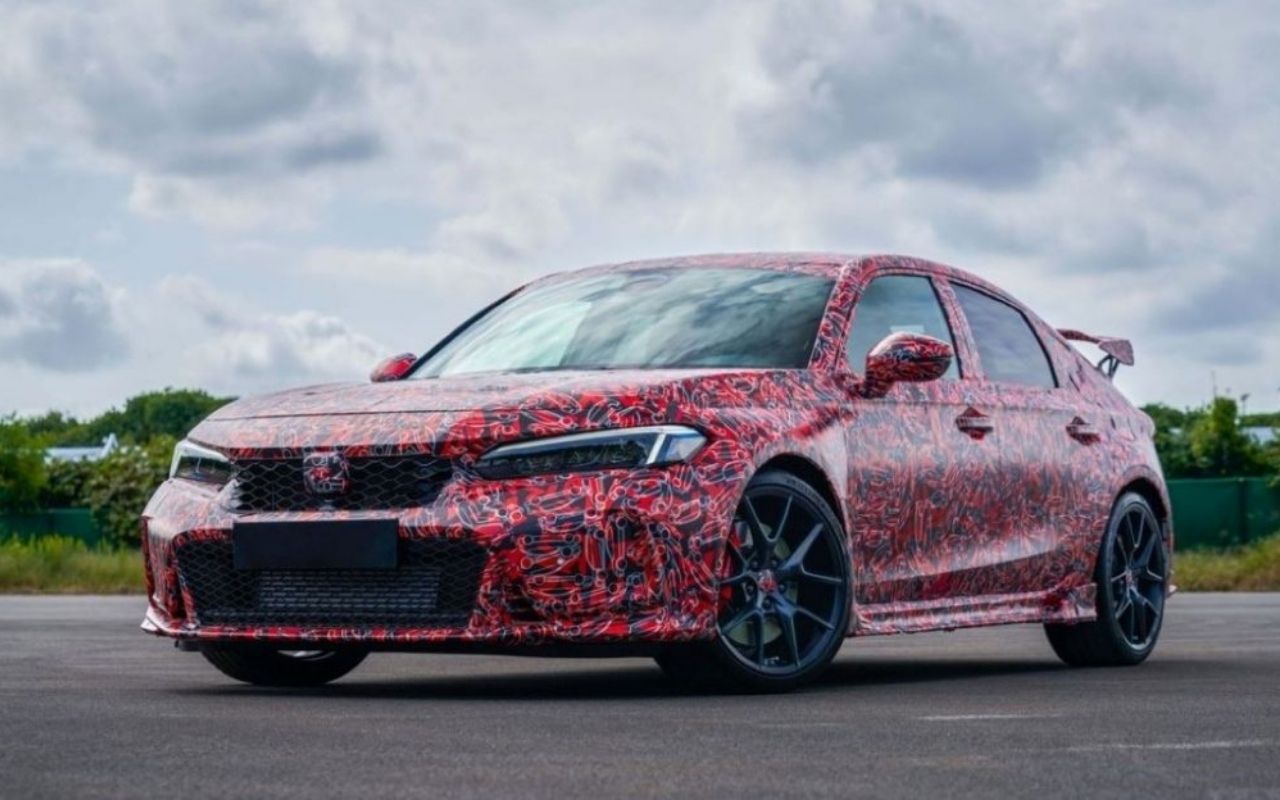 At the Tokyo Auto Salon, Honda will offer the world its first look at the impending new Civic Type R. A prototype of the new performance model, while not the final production model, will make its premiere at the auto show in January, with a number of other goods from the automaker.
What do we know about the new Honda Civic Type R?
The Type R, which will be based on the new 11th-generation Civic, will have a sportier body package than the conventional model, however, photographs of the prototype show it won't be as aggressive as the outgoing model. The new Type R will, like its predecessor, only be available as a hatchback.
The car appears to have livelier front and back bumpers, as well as more visible flares in the wheel arches, according to images published by the manufacturer. The new Type R will have a conspicuous boot-mounted spoiler and a central exhaust, just like its predecessor.
In terms of powertrain, the Type R is projected to remain a petrol-only vehicle. The 2.0-liter turbo-petrol engine from the current model is anticipated to be retained, although with changes to improve performance. Later this year, the production Type R is slated to make its premiere.
There were even more Hondas at the Tokyo Auto Salon
Aside from the Civic Type R, Honda will unveil the Vezel (HR-V) Modulo X, a modified version of their worldwide SUV with a variety of sporty features. The new Honda Jazz (Fit)-based Fit Crosstar Custom will be another well-known vehicle on display.
When we come to the Japanese-oriented vehicles, the automaker will have a number of kitted-out Kei cars on show. The N-Van Custom "Third Place Van" is based on the company's Kei car van and is a mobile café on wheels. A sportier version of the N-One hatchback, dubbed the K-Climb, will also be on exhibit, with a special livery and a sportier body modification that includes wheel arch extensions, sharper bumpers, and a roof-mounted spoiler.
Honda's India strategy
Although none of these vehicles will be marketed in the United States, the firm expects to introduce a hybrid version of its popular City midsize sedan next year. The automaker is also developing a new SUV for the Indian market, although no release date has been set.