Maserati MC20 convertible previewed ahead of unveil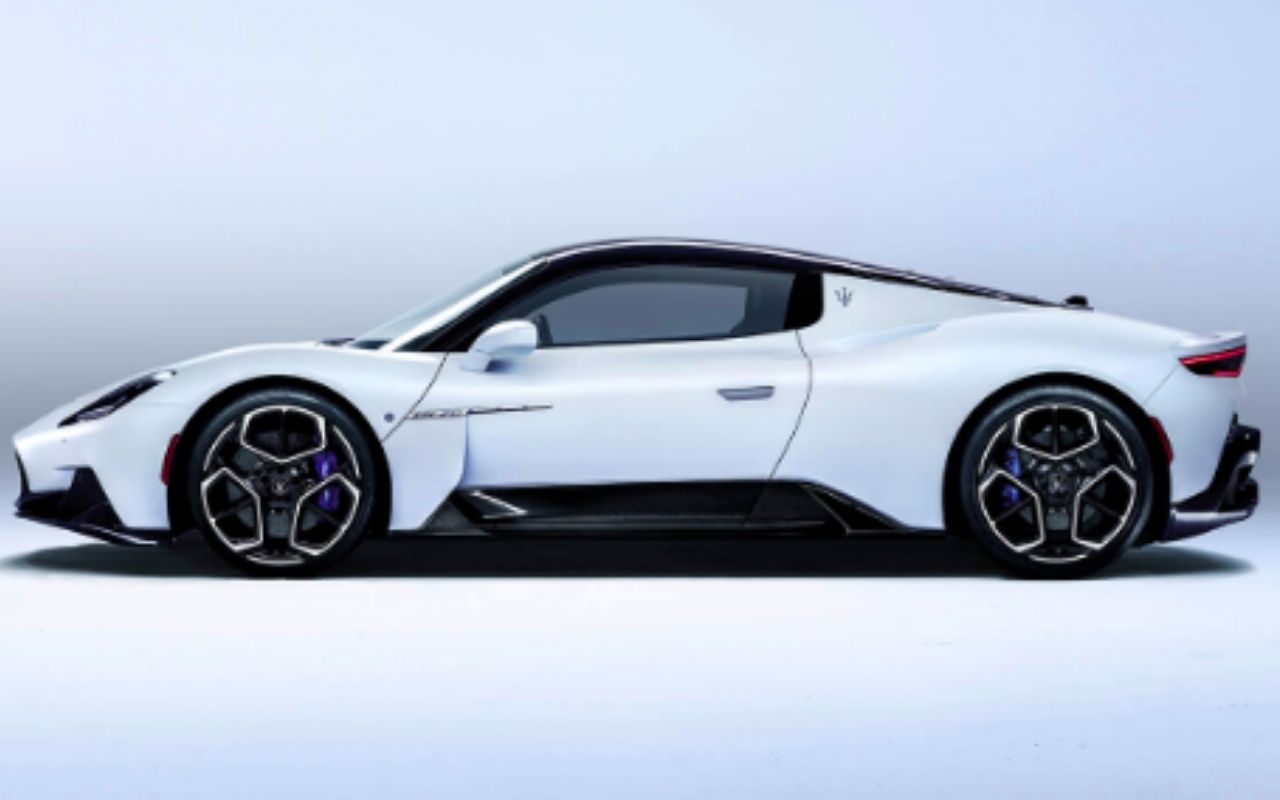 The iconic brand Maserati is gearing up its flagship MC20 sportscar's convertible version. Reports suggest that this variant will hit the global market somewhere in the coming months. This variant was spotted while photo shooting ahead of on-road testing getting underway. 
Maserati seems to launch this model soon, as the prototype has only light camouflage and even the styles seem to be ready to meet the launch. Also, now the hardtop car is open for orders.
The new livery for the MC20 convertible is inspired by clouds. Interestingly, it will be Maserati's first convertible since the GranCabrio, and the first mid-engined roadster since the MC12 supercar's manufacturing halted in 2005. Although there are no images of the back, the form of this prototype implies it will have a folding hardtop rather than a cloth roof, akin to the Ferrari F8 Spider.
The convertible and coupe are identical in front of the A-pillar. The only difference between them is in the roofline and back deck. To make a direct comparison, Maserati doesn't provide a nice side or back view of the droptop. However, the top looks to have domed parts, and the seams in the bodywork suggest that the exposed engine cover has been replaced with a storage area for the roof.
The MC20 convertible is expected to use the same Nettuno 3.0-liter twin-turbocharged V6 as the coupe. The high-tech mill includes two spark plugs per cylinder and a pre-chamber combustion arrangement based on the F1 race car. The engine produces 621 horsepower (463 kilowatts) and 538 pound-feet of torque (729 newton-meters). The power is sent to the rear wheels using an eight-speed dual-clutch transmission.
In the coupe, this powerplant accelerates the MC20 to 62 mph (100 km/h) in 2.9 seconds, with a peak speed of 201 mph (323 kph). Droptops are often slower than their hardtop counterparts due to the increased weight of the convertible mechanism.
The car manufacturer has yet to specify a release date for the convertible, but because of the semiconductor crisis, the company recently put back the introduction of its new Grecale SUV until spring. The drop-top MC20 is expected to come close behind.
As the MC20 Coupe is set to arrive in India in 2022, the convertible is expected to follow in the near future.