Kia Seltos facelift spied for the first time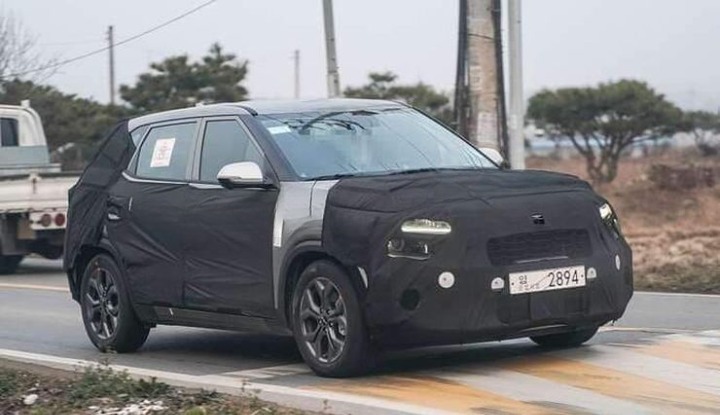 Kia Seltos, a tuve seater SUV from the popular brands Kia is known for its sturdy performance. We know the Kia Seltos hit the Indian roads back in June 2019, and the brand is now on the mission of giving refreshed design to this Kia Seltos. 
Yes, the facelifted Kia Seltos is now spotted and the spy photos were surfing through the news feeds. This facelifted Kia Seltos was spotted testing in South Korean roads with heavy camouflage on both front and rear sides. Although, it leaves some hints to find what will be the new stuff with this Kia Seltos. 
Kia Seltos facelift: What do the spy shots reveal?
The Seltos facelift's improvements do not look to be as extensive as those seen on the impending Hyundai Creta facelift. The test mule's face is largely covered, but it does offer us a glimpse of the upgraded headlights. The Seltos makeover will include new LED Daytime Running Lamp signatures and may resemble the Kia Carens, which was recently introduced in India.
However, this test mule may still be sporting false components, and the final model may have further alterations. Aside from new headlights, the Seltos is slated to gain a new and wider grille, as well as a reworked front bumper. 
The SUV's profile does not appear to have changed significantly, and while the back end is also fully hidden, we expect a new design for the taillights and rear bumper. The next Hyundai Creta facelift, on the other hand, will have an entirely new front fascia and a redesigned rear-end design, signifying a more dramatic departure from the existing model.
Though the cabin and interior information are not available at this moment, as per the information surfed online, interior designs are not expected to have any changes. New features, technology, and trim components might, nevertheless, be added.
Kia Seltos facelift: engine and gearbox details
When it comes to mechanical parts, the facelifted Kia Seltos is not expected to have any changes. The 115hp 1.5-liter normally aspirated petrol, 115hp 1.5-litre diesel, and 140hp 1.4-litre turbo-petrol engines will continue to be used in India. Options for gearboxes are likely to stay unchanged from present setups.
Kia Seltos facelift: India launch timeline
The Kia Seltos facelift might make its worldwide premiere later this year, after which it could make its way to India. Given how long the Seltos has been on the market, Kia would be quick to follow up on Creta's makeover with an upgraded Seltos.