Chevrolet Corvette E-Ray hybrid spotted without camouflage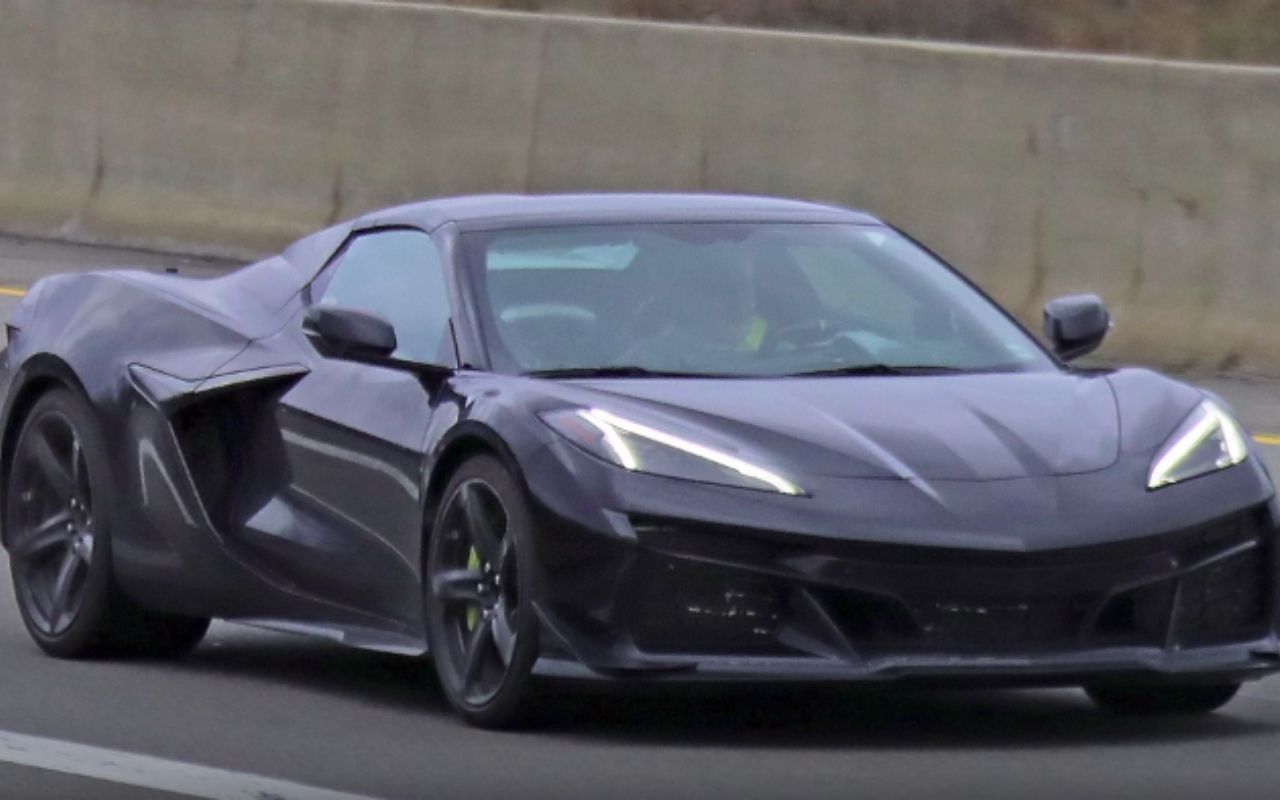 Chevrolet has already stated about their workings with the all-new electric Corvette and people around the world know that the launch will take over soon. But, the launch is much faster than what we have expected. 
Chevrolet is getting ready to launch the new Corvette E-Ray hybrid in 2023. The car was spotted testing in Michigan while it was not wrapped with camouflage. Some of the changes on the outside include a new front bumper, headlamps and rear end redesigns, and a revised roofline that is fitted with bulging fenders.
The model car which was picturized has its student look by bearing the 2023 Z06's body. Reports of the online sources state that the model will definitely be the Corvette E-Ray hybrid. This means that the first-ever production-series hybrid Corvette C8 will be shown shortly, maybe as early as next year as a 2023 model.
Although several news feeds suggest the information on this new E-Ray hybrid model, Chevrolet has not mentioned a word officially about their involvement in the production of such a model. However, it's a well-kept Detroit secret that it'll combine the Corvette's 6.2-liter V8 engine with an electric motor and two extra electric motors put upfront to provide all-wheel drive.
While inspecting the sky shots of this new model, we found that this model appears quite similar to the 2023 Corvette Z06. Although they are found to be similar they do have some differences in terms of their designs and parts. To begin with, this Vette's lower half is completely different from the Z06. It has corner-exit exhaust tips, similar to the C8 Stingray, instead of center-exit exhaust pipes. In addition, the E-Ray prototype is thought to be equipped with the optional Z07 package.
To get to the meat of the matter, the Corvette E-Ray is said to be getting the same LT2 6.2-liter V8 as the C8 Stingray, together with an electric motor mounted on the front axle. As a result, the first-ever all-wheel-drive Corvette might be on the way. According to rumors, this arrangement of the Vette E-Ray may provide equivalent power outputs as the C8 Stingray. Chevy, on the other hand, might surprise us by offering the Corvette E-Ray the world's most powerful naturally aspirated V8 from the 2023 Z06.
According to rumors, the E-Ray will be a 600 horsepower challenger to the NSX, but there's also speculation of a hybrid Corvette ZR1 following it with 1,000 horsepower.
The mid-engine masterpiece may be linked with a plug-in hybrid system, allowing for a double-digit electric-only range. Overall, a hybrid Corvette is on the way in one form or another.