Best 10 fabulous car movies made ever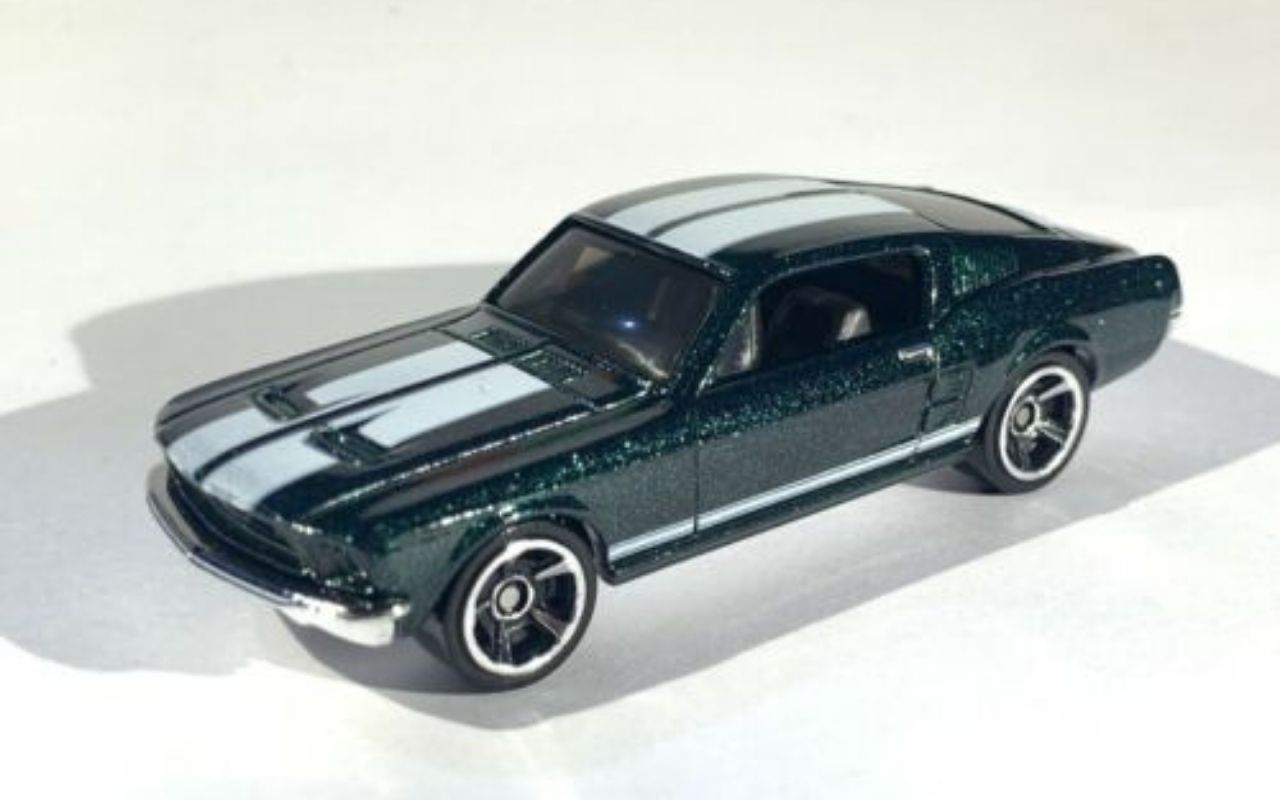 The hook for car-based movies never failed to grab its prey, as most of the car movies out there are unique and generate huge profits in any one way. Hollywood's Obsession with cars has grown to achieve huge heights in automotive films. 
Their flaring movies on the big screen have made irreplaceable memories in the minds of every car lover. Every gear head must have heard those fabulous movie names and it's the time to watch the best car movies ever made. 
Though every movie buff has a separate list of best car movies, here we have all-time favorite movies based on the top listed movies. 
Bullitt (1968)
Steve McQueen as a San Francisco detective Frank Bullitt, has not only proved his love for cars but you are so placed a mark for a capable driver for generations to come. Contrast screenplay and complex plotting strategy of Director Peter Yates' worked well for this movie and keep audiences guessing as Bullitt attempts to protect a mob informant, while McQueen coasts through one scene after the next.
However, the film's central chase sequence includes McQueen himself driving a Ford Mustang and his mysterious opponent driving a Dodge Charger. The success of the movie doesn't only relate to McQueen's piloting, but the sequence really some choreography and intensity of this sequence made the movie a blockbuster movie which is based on cars. The interesting part is that it included speeds exceeding 110 mph and set a standard that the rest of the industry would strive to match for decades.
Ford vs. Ferrari (2019)
If you love going with classic movies Ford vs Ferrari will be the best bet for you. Ford vs Ferrari is a classic film that turned out to be a blockbuster with an engaging storyline. This movie brings a glimpse for the audience where the two cars competing for victory.
This movie is just more about how two men made that battle a possibility, designer Carroll Shelby and racer Ken Miles, and the many months of hardworking to create a vehicle that sits on the competition track. These two guys are real-life luminaries who made history. However, Ford vs Ferrari is made in such a way that every auto fan can admire, showing how their knowledge of every inch of the vehicle eventually helped prevail. 
In this movie, Bale delivered his best and brilliant performance as the engineer and driver, and Tracy Letts's turn as Henry Ford II alternates breathtakingly between macho bluster and weak-kneed awe. But the real stars of this movie are cars. The movie totally revolves around the interior part of the car by leaving a glimpse in the audience's mind. 
Mad Max: Fury Road (2015)
Do you love eye-popping car stunts? Then mad Max will be the feast for your eyes based on car movies. There is no doubt on why mad Max series is always been the greatest car movie franchise.
Everyone who was in the movie will say WOW with their mind-blowing, real-life car stunts. But also, in fact, it is the very film that introduces us to personalities like the Imperator Furiosa and Immortan Joe. Nonetheless, what's genuinely remarkable with Fury Road is how we discover much about these characters as well as the frightening world in which they live during its furious, frenetic action sequences and it is a film that never diminishes. This movie leaves an experience of a thrilling thrill trip, and a perplexing masterpiece all rolled into one.
Days of Thunder (1990)
Days of thunder is a perfect duplicate of Tom Cruise's Top Gun but set in the NASCAR environment. Even though Tony Scott renders Cruise and the legendary Robert Towne's script is largely clawed, metaphoric chunks, Cruise is mesmerizing as Cole Trickle, the newbie racer who grabs the attention of the trap crew chief Harry Hogge with sheer conjunction of determination just enough skill to be promising.
Two-Lane Blacktop (1971)
This is another fantastic classic Car movie on this list. Two-lane blacktop is all about a mechanic and a girl racing a man in a GTO which becomes the moody and charming movie which you will watch over time without any reason, and on your every time you will get to know more into the movie. This movie is not just about a drama but occasionally perplexing interactions between those two characters and it create an ecosystem of competition and alienation. 
What makes this movie grateful is the fantastic driving sequences and the casually riveting performance with James Taylor. 
Fast Five (2011)
The previous Fast and Furious flicks weren't particularly realistic. They had, however, adhered to some sort of reality in their own weird way. They were amped-up carsploitation flicks, with their focus on the street-racing subculture and the specific capabilities of the cars themselves. The franchise, however, went Bond with the fourth series, becoming an international fantasia of progressively outlandish set pieces, each one more ridiculous than the last. 
There really was no reason for this to succeed, but director Justin Lin (who has already directed five of these films, transforming the franchise from a box-office afterthought to an international hit) found the perfect joyful, comical style to make it all happen.
Taxi Driver (1976)
This film established Robert De Niro's authority as an actor and is considered an all-time great. Taxi Driver depicts a taxi driver's voyage through the dark and filthy city life as seen through the windshield of his taxi. Martin Scorsese's cinematography brilliantly depicts the apparent divide between Travis Bickle's inner and outer worlds. Much of the footage depicts a hazy view of the outside world, with most of the characters appearing to shade, evoking the author's lonely existence.
The Italian Work (1996)
The Italian Job is a glittering cult masterpiece that does what no other film in this genre has. It's delectably stylish while also being stupidly simple. What makes it even better is how effortlessly it manages to win you over. When a gang member chooses to play his own game, a well-executed theft is turned upside down. A fleet of Mini Coopers returns a few years later to exact their vengeance. This is part of what made The Italian Job so entertaining to watch.
Duel (1971)
This story of a driver (Dennis Weaver) who is relentlessly chased by a tank truck across the Mojave Desert, as Steven Spielberg's debut feature-length film, feels like a training course for a future virtuoso mastering the tools of his medium. However, there are compelling reasons for Universal Pictures to extend what was originally intended to be a television film to feature-length. Spielberg turned Richard Matheson's short-story source material into an endurance test, and a gobsmacking benchmark for rookie filmmakers to fulfill, by constantly devising ways to film each interaction to maximize the drama and keep the experience interesting.
Joy Ride (2001)
Joy ride is one of the best-underrated car movies out there. Director John Dahl pulls out the ominous undertones in this film. Zahn has never been stronger in his role as a nice but selfish loser, and the boyish, charming Walker goes out like nobody's business; the film's biggest value is the familial chemistry between these two. 
These are the movies that won many car enthusiasts' hearts. Do you have any favorite car movies rather than this? Just post it as comments and let others try it too.