All-new Maserati MC20 supercar revealed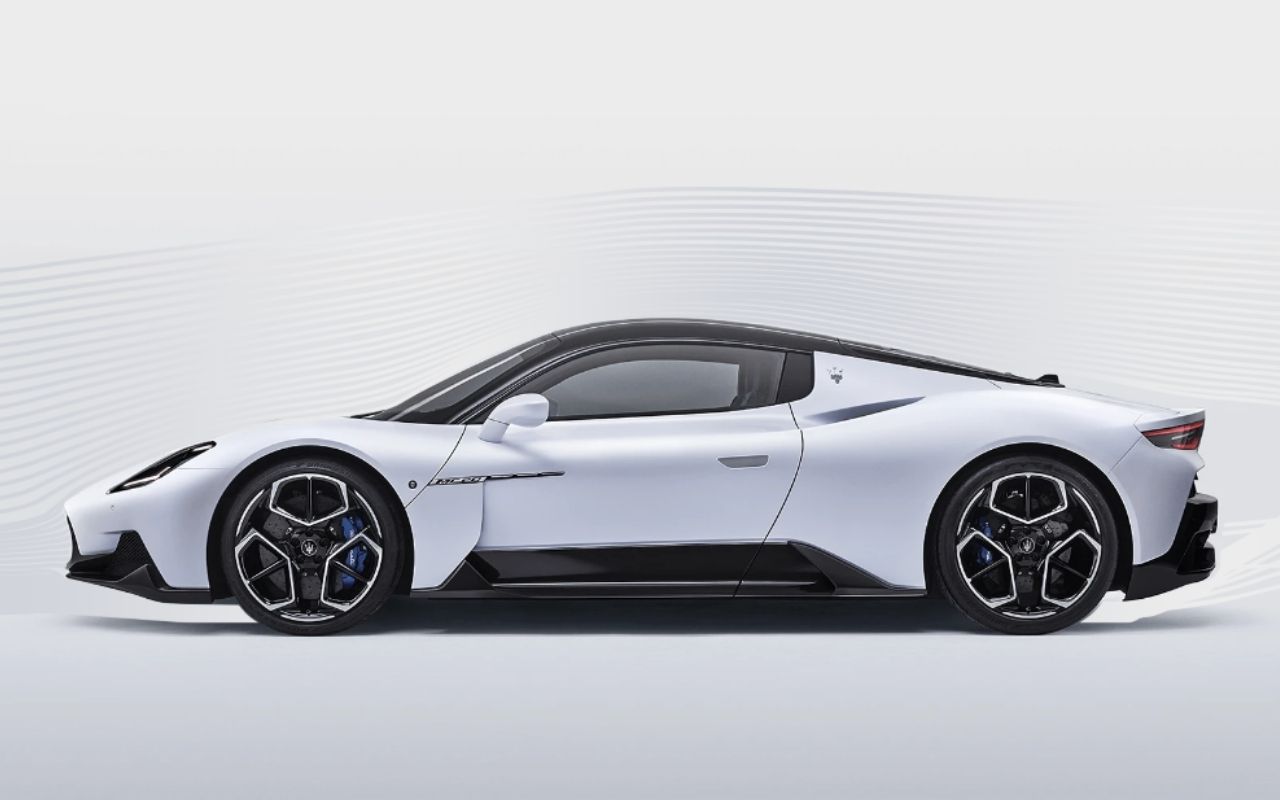 The Maserati MC20 supercar has been revealed, and it will be the centerpiece of a multi-billion pound resurrection plan for the famous Italian manufacturer, which involves a return to the marque's performance and racing history.
The new halo model will first be supplied with a mid-mounted twin-turbo V6 engine, but electric power will be available in the future. There will also be convertible and motorsport versions.
The MC20 is instantly recognizable as a Maserati without a second glance. A low-slung grille with a Trident insignia on the front, as well as tiny tail lights, are good giveaways.
Maserati MC20 was given a commentable design with a big sculpted bonnet with two vents, a noticeable front splitter, a blacked-out grille, sharp headlamps, and butterfly doors, the Maserati MC20 has an attractive design. It has an aggressive diffuser, dual exhausts, and skinny tail lights in the back. Nero Enigma (black), Giallo Genio (grey), and Blu Infinito are among the six colors available (blue).
The Maserati MC20 features carbon fiber, Alcantara, and a 3-spoke multifunction steering wheel with a flat bottom. A Sonus Faber audio system, a 10.2-inch TFT instrument console, and a 10.25-inch touchscreen infotainment display with support for the latest connectivity options are all available as options. Multiple airbags, traction control, and parking cameras are all accessible in terms of safety.
Maserati picked butterfly doors for the two-seat cabin because they provide quick access and increase ergonomics.
To decrease distractions for the driver, the cabin has a basic appearance. There's a 10-inch digital instrument display and a 10-inch touchscreen infotainment system, but the carbon fiber-covered center console just has the driving mode selection, a wireless smartphone holder, infotainment controls, and a few other things.
An 8-speed automatic gearbox is in charge of engine transmission. The Maserati MC20 gets its power from the 3.0-liter V6 engine that produces 641 horsepower and 730 Nm of torque. The engine is mated to an 8-speed automatic transmission with manual or automatic slip differential options. This car also has an electronically controlled top speed of 325 kilometers per hour and comes with four riding modes: GT, Sport, Corsa, and Wet. It can sprint from 0 to 100 kilometers per hour in 2.9 seconds.
Information about Pricing and availability for the Maserati MC20
The Maserati MC20 is available for booking in India at a price of Rs. 3.65 crore (ex-showroom). The company plans to start shipping in February of next year.